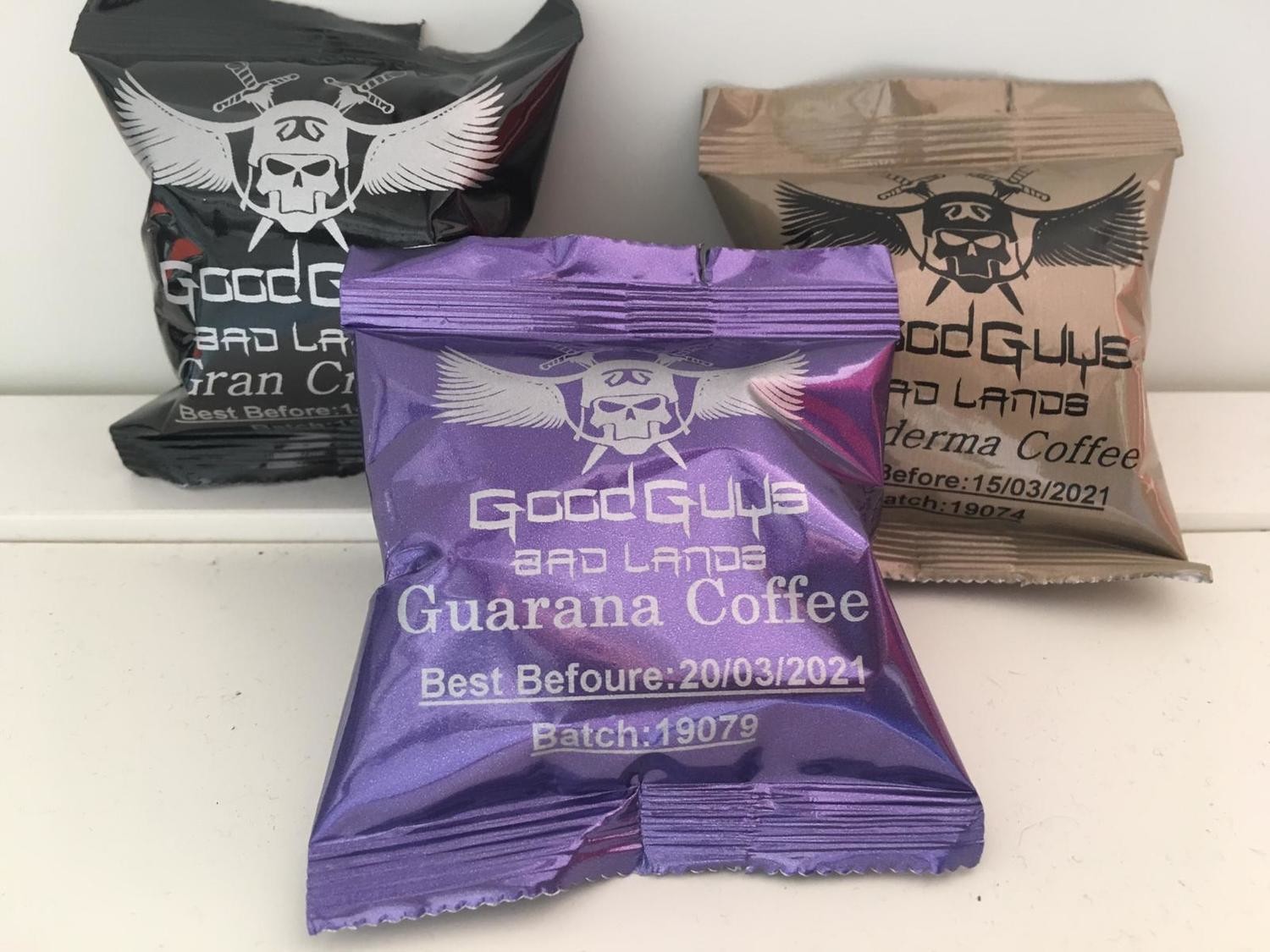 Caffè al sapore di Guaranà Capsule compatibili Lavazza
SKU 00001
Product Details
Caffè al sapore di Guarana Capsule compatibili Lavazza
Dettagli del prodotto:
Il caffè con il guaranà, è una bevanda calda realmente energetica che nasce dal connubio della caffeina (1,5% di caffè) al potere eccitante del guaranà (1,5% di estratto di guaranà).
Il guaranà stimola il sistema nervoso centrale, perciò la sua assunzione in piccole quantità potrebbe essere utile per contrastare il senso di affaticamento ed innalzare i livelli di energia.
Il guaranà viene indicato non soltanto come un integratore dalle proprietà benefiche specifiche per il nostro corpo, ma anche come aiuto naturale per la nostra mente; infatti il guaranà aiuterebbe a migliorare la memoria, a stabilizzare l'umore ed a conferire maggiore prontezza e capacità di attenzione.
ENG:
Coffee with guarana is a really energetic hot drink that comes from the combination of caffeine (1.5% coffee) with the exciting power of guarana (1.5% guarana extract).
Guarana stimulates the central nervous system, therefore its intake in small quantities could be useful to counteract the sense of fatigue and raise energy levels.
Guarana is indicated not only as a supplement with specific beneficial properties for our body, but also as a natural help for our mind; in fact guarana would help improve memory, stabilize mood and give greater readiness and attention.
Save this product for later